23 November 2019 | 8:15 pm | Amsterdam
2 ensembles; 2 organs
New European Ensemble joins forces with the Quasars Ensemble from Slovakia to present two new works for double ensemble and organs by Ivan Buffa and Giuliano Bracci. The program includes Bruno Mantovani's spectacular Si près, si loin for double ensemble and 2 pianists as well as contemporary works by Carlo Boccadoro and Jana Kmitova.
MUSICIANS
New European Ensemble
Quasars Ensemble (Slovakia)
Ivan Buffa – conductor
Bert Mooiman – organ
PROGRAM
Carlo Boccadoro – Primo Taccuino Dell'Ombra e Della Luce
Jana Kmitova – Kamea
Giuliano Bracci – Organ Concerto (world premiere)
Ivan Buffa – Organ Concerto (world premiere)
Bruno Mantovani – Si Pres Si loin
Supported using public funding by Slovak Arts Council.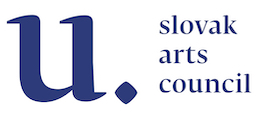 2 ensembles; 2 organs
23 November 2019 | 8:15 pm
Orgelpark | Amsterdam