18 March 2020 | 7:30 pm | Den Haag
Opera Melancholica – Den Haag CANCELLED
With great regret, we have to announce that all last five performances of Opera Melancholica are cancelled, due to the corona crisis.
Ticket buyers will receive information from the theaters.
---
OPERA2DAY and the New European Ensemble welcome you at the anatomical theatre of the human mind. Through cinematic minimal music by composer Philip Glass and a story by the 'Master of the Macabre' Edgar Allan Poe you will be presented with fantastic visions and horrifying delusions live at the theatre. The production focuses on the Dutch première of Glass's compelling opera in two acts 'The Fall of the House of Usher', with a libretto by Arthur Yorinks based on Poe's story. The piece portrays the melancholiac Roderick Usher and his twin sister Madeline, who in this production is portrayed by both a soprano and a female dancer. We will immerse you in Usher's melancholia and show you all corners of the human mind: Opera Melancholica.
Melancholia is a human trait. We harbour lucid dreams of a better world and life after death. These can be overwhelming experiences, but we pay a price for such ideals when we have returned to harsh reality. That is, if we can find our way back….
Co-production with OPERA2DAY and Scapino Ballet Rotterdam
Music: Philip Glass, The Fall of the House of Usher (Netherlands Premiere)
Concept and stage direction: Serge van Veggel
Conductor: Carlo Boccadoro
CAST
Physician / director Rene M. Broeders
Roderick Santiago Burgi / Georgi Sztojanov
William Drew Santini
Madeline (voice) Lucie Chartin / Emma Fekete
Madeline (dance) Ellen Landa (Scapino Ballet Rotterdam)
Physician Georgi Sztojanov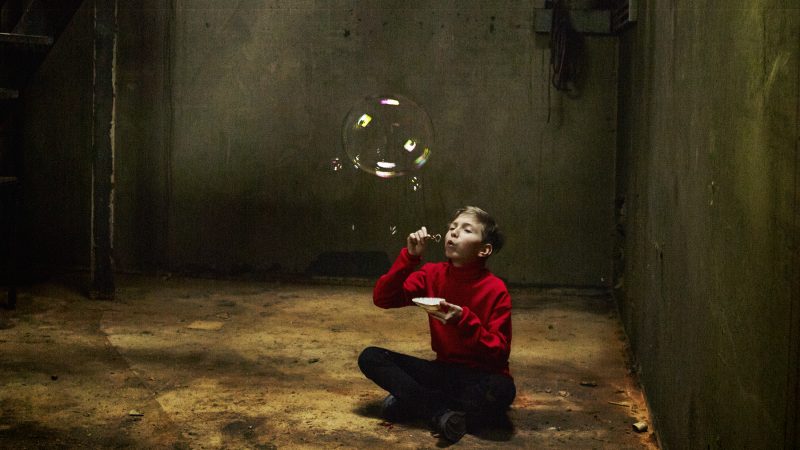 Opera Melancholica – Den Haag CANCELLED
18 March 2020 | 7:30 pm
Koninklijke Schouwburg | Den Haag