27 June 2021 | 4:30 pm | Den Haag
The Mad King
The Mad King, by OPERA2DAY and the New European Ensemble, is an immersive and colorful theater experience, in which a powerful man in isolation fights his delusions, a strange guest enters, astonishing sounds can be heard, and we can escape our seclusion for a while, corona proof – on the wings of art.
Surrounded by his wondrous bird collection, the man cranks up his barrel organ and becomes inspired by the sound and color of remarkable mechanical instruments: all meant to stifle the cackling voices in his head. But then a strange guest flies in. It is a migratory bird from Asia that takes up residence in one of the cages, thus posing a threat to the magnificent collection of songbirds. The beginning of a free fall, which forces him to face his fears, beliefs and habits.
The legendary "Eight Songs for a Mad King" by composer Peter Maxwell Davies have their roots in history. The 'mad king' is George III of England, the monarch who, in addition to the American colonies, also lost his mind. He used the tunes from a mechanical organ to teach his collection of bullfinches to sing. In 1969, Peter Maxwell Davies converted these melodies into a range of music styles that form a poignant theatrical account of madness and insanity. These crazy and outlandish songs are the ultimate challenge for a baritone, who has to use his voice from frighteningly high to heart-sagging low, performed with extreme expressiveness.
In The Mad King by OPERA2DAY and the New European Ensemble, the eight songs are heard amidst the isolated man's fabulous fantasies. In these, the music of court composer Georg Frideric Handel plays a major role. The music from his operas and oratorios, also full of bird song and folk music, fits extremely wonderful into the universe of The Mad King.
Worth a special mention is the collaboration with Museum Speelklok – the specialist in the field of mechanical organs and musical instruments.
ARTISTIC TEAM
Concept and stage direction Stefano Simone Pintor
Music Peter Maxwell Davies, Georg Frideric Handel, Brendan Faegre
Libretto "Eight Songs for a Mad King" Julian Randolph Stowe, based on the writings of George III of Great Britain
Design of the musical universe Brendan Faegre
Musical direction Hernán Schvartzman
Artistic direction New European Ensemble Emlyn Stam
Scenography Herbert Janse
Light design Uri Rapaport
Sound design Arne Bock
Technical producer Ronald Tebra
Costume design Mirjam Pater
Hair and make-up Nienke Algra
CAST
Baritone Charles Johnston or Wiebe Pier Cnossen
Mime Bodine Sutorius
Ensemble Six musicians of the New European Ensemble (on stage)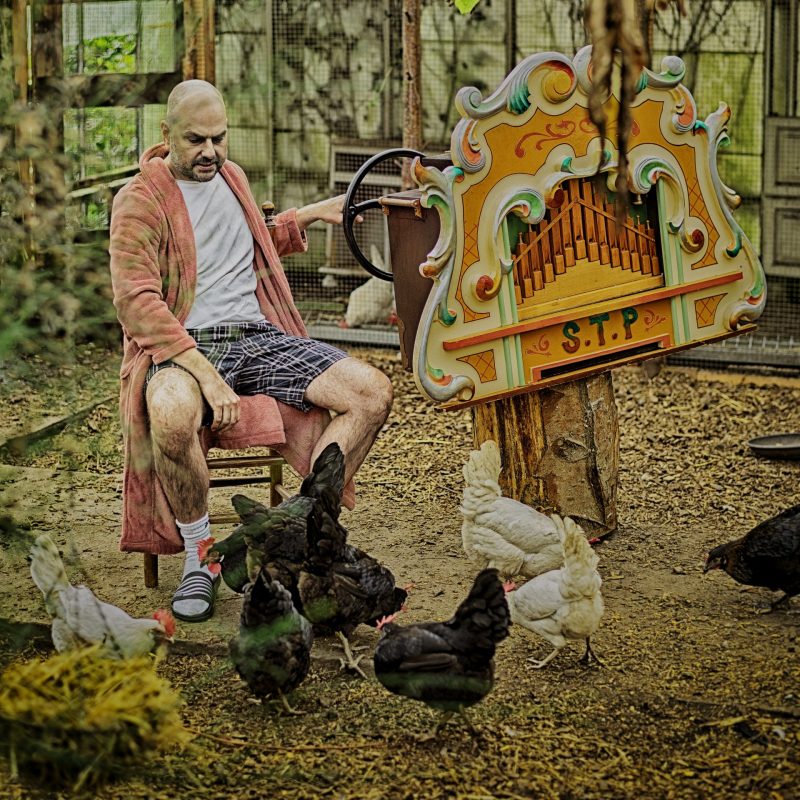 The Mad King
27 June 2021 | 4:30 pm
Koninklijke Schouwburg | Den Haag