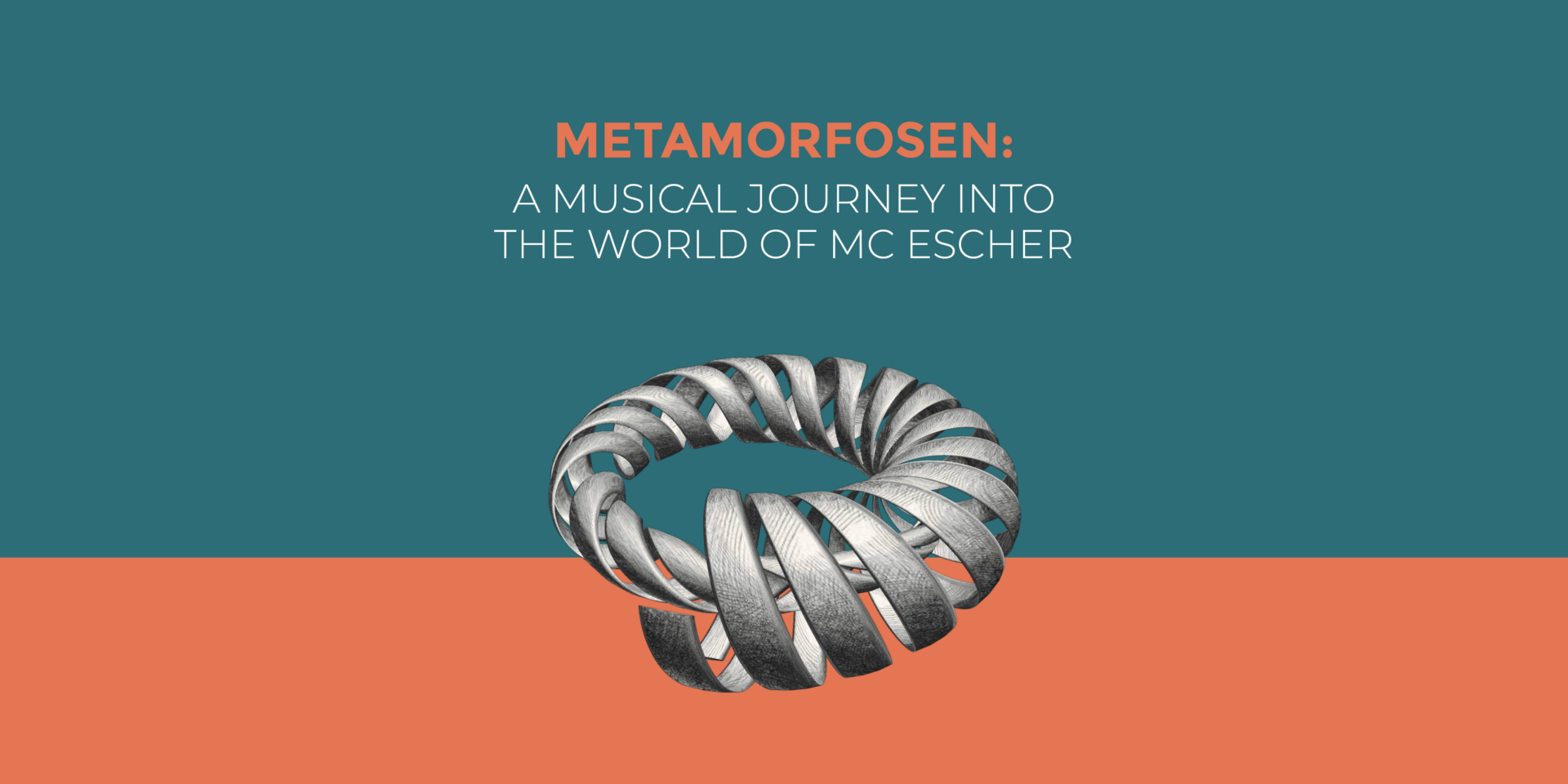 New European Ensemble presents a 3D tribute to MC Escher: Optical Illusions in image and music
New European Ensemble, DEFRAME and Kunstmuseum Den Haag combine the power of illusion, music and images in "Metamorfosen: A Musical Journey into the World of MC Escher". Performances will take place on February, 23rd and 24th, 2023, in the Kunstmuseum in The Hague, during the exhibition "Escher – Andere Wereld".
Optical illusions, dream worlds and endless spirals. The works of MC Escher have become iconic across the world. To celebrate the beloved artist's 125th birth year NEuE teamed up with the DEFRAME collective and composer Vlad Maistorovici to create a program connecting Escher's iconic imagery to music. DEFRAME will project live, audio-reactive 3D images while the ensemble performs a mind-bending program.
New work by Romanian composer Vlad Maistorovici, a touching homage to the famous Metamorfose no.2 as well as Maistorovici's post-Webernesque arrangements of Bach's canons, so closely connected to Escher's mathematical world are among the highlights. The program includes Arvo Pärt's Spiegel im spiegel, also reflected in Escher's work, as well as the mathematically unified Konzert für 9 Instrumente by Anton Webern, another composer whose use of canons and variations connects with Escher's imagery.
'Escher's legacy has influenced my creative thinking as a composer for many years and working with this wonderful ensemble and DEFRAME'S live visuals will be an unmissable opportunity to experience his art with fresh and relevant music as part of a single all-encompassing artistic whole.' Vlad Maistorovici, composer and conductor.
'Escher's work is iconic for every visual artist, he was so far ahead of his time. In this project, we will use a 3D projection technique to bring the ideas behind his work into today's world, amplified by live music. Escher's work is mathematical in nature, which makes it a perfect source of inspiration for new digital art.' Carolien Teunisse, DEFRAME
The performances will take place on the 23rd and 24th of February, 2023, in Kunstmuseum, Den Haag.
After buying the concert ticket, the ticket will give you the possibility to visit the exhibition for €10.
Program:
J. D. HEINICHEN Kleines harmonisches Labyrinth (formerly BWV 591)
(hyperbolisation for ensemble by V. Maistorovici)
J. S. BACH Endlessly rising canon from Das Musikalische Opfer BWV 1079
(orch. V. Maistorovici)
A. WEBERN Concerto for 9 instruments op. 24
A. PÄRT Spiegel im spiegel for cello and piano
V. MAISTOROVICI Metamorfose after M. C. Escher for ensemble of 15 instruments (world premiere)