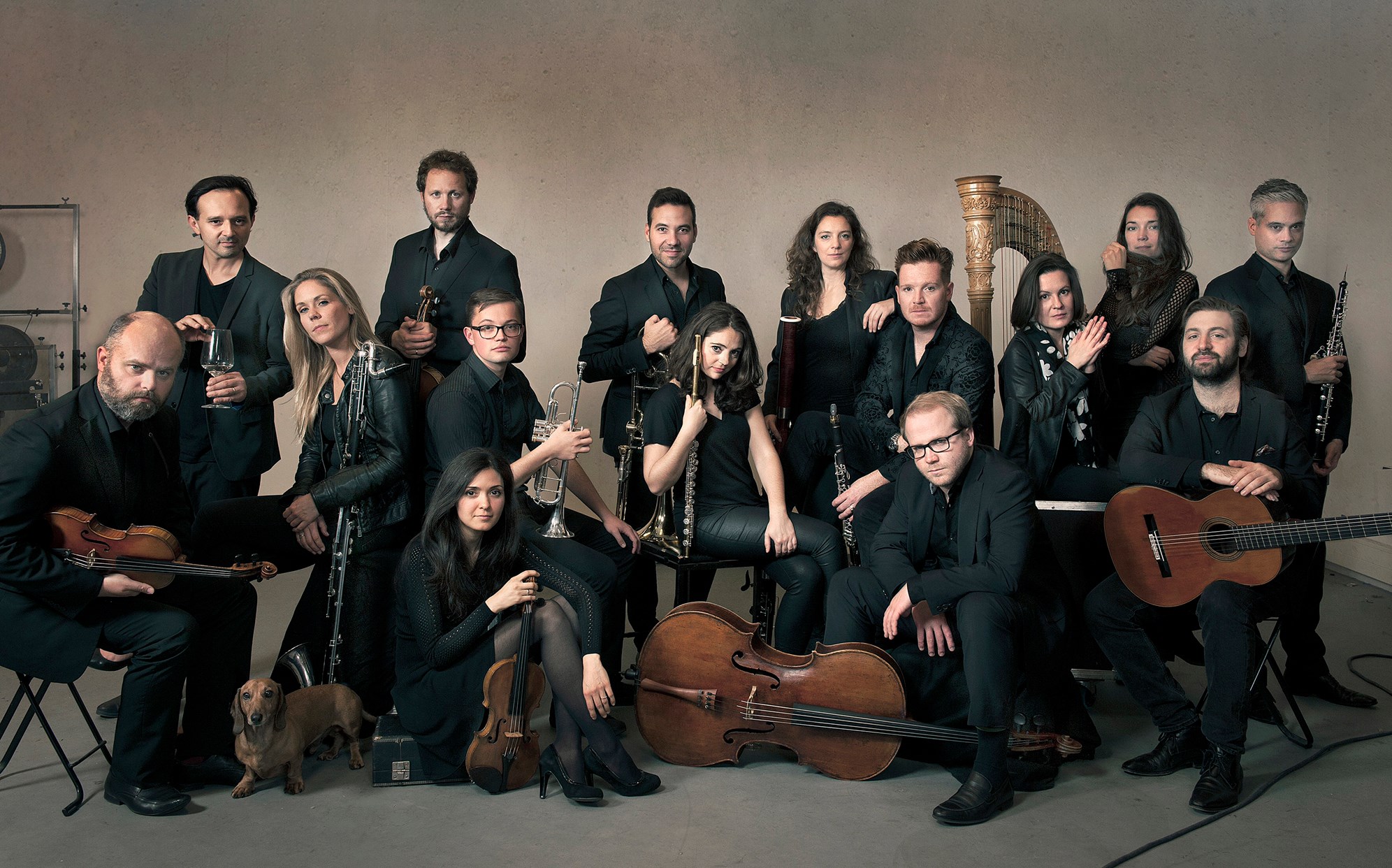 New European Ensemble
The New European Ensemble was founded in 2009 in the Netherlands by dedicated and passionate musicians from across Europe. The ensemble has built a reputation for imaginative programming as well as 'fantastic' (NRC) and 'excellent performances' (de Volkskrant) and has been called one of the 'Netherland's leading ensembles' (Nieuwe Noten). In 2019, the NEuE was awarded the prestigious Kersjesprijs. Some of today's most prominent composers like Kaija Saariaho, Magnus Lindberg, Mark Anthony Turnage, Bright Sheng and Anna Thorvaldsdóttir enjoy working with the group.
The ensemble's mission is to present contemporary music and 20th century classics in exciting ways, this is why the group often combines music with film, literature, theatre, dance and visual art.
Famed composers like Mark Anthony Turnage, José María Sánchez-Verdú, Anna Thorvaldsdóttir, Guo Wenjing, Carlo Boccadoro, Martijn Padding and Klas Torstensson have written works for the ensemble.
The group performed in nearly all of The Netherlands' major concert halls and theaters among them the Concertgebouw, Carré Theater and Muziekgebouw aan 't IJ in Amsterdam, De Doelen in Rotterdam, Tivoli Vredenburg and The Royal Theatre in The Hague. The ensemble performs regularly at festivals such as Gaudeamus Muziekweek, Festival Vlaanderen, November Music, Shanghai New Music Week, Beijing Contemporary Music Festival and Svensk Musikvår. International tours brought the group to the UK, Germany, Belgium, Sweden, Finland, Italy, Lebanon, China and Hong Kong.
The ensemble's musicians regularly work with young composers and performers at the conservatory level at the Hague's Royal Conservatoire and at music schools worldwide.
Our Mission
We want to share our passion for new music with a broad audience. While we enjoy playing in traditional concert halls we believe that simply performing for a devoted audience is not enough to keep new music alive. Therefore we collaborate with artists in other disciplines, play outdoors and raise social issues in our concerts. We want to show that new music is connected with real life, that it is meaningful, exciting and simply great fun to play and listen to.
Gubaidulina Festival
Russian composer Sofia Gubaidulina (1931) is one of the most remarkable voices in contemporary music. Her music is distinctly original, steeped in religion, crystal clear and ultra-precise. we invited her to The Hague for a retrospective of her work. On 5 and 6 October 2018 the New European Ensemble, Residentie Orkest The Hague, and students of the Royal Conservatoire played a selection from her oeuvre, from early atonal compositions she wrote in the Soviet era to music she wrote only recently.
Moonstruck Intoxication (2010)
With New Opera Amsterdam and the successful opera director Lotte de Beer we staged two 20th-century classics: Peter-Maxwell Davies's Miss Donnithorne's Maggott and Schönberg's PIerrot Lunaire. This double bill was presented in several theatres in the Netherlands.
Voices (2010, 2012)
In Voices (1973) the German composer Hans Werner Henze addresses political repression and the violation of human rights. This theatrical masterpiece asks for 70 different musical instruments from all over the globe. We presented it with Amnesty International. A photo exhibition on the Universal Declaration of Human Rights was shown at the venues where we performed.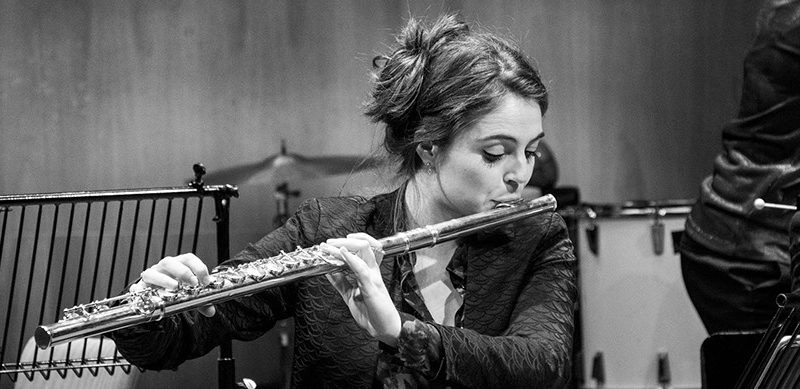 Strange News (2012, 2014)
In Strange News music, film and theatre merge. This masterpiece by the Norwegian composer Rolf Wallin and the Flemish director Josse de Pauw confronts the audience with the fate of child soldiers in Central Africa. We presented Strange News with the actor Arthur Kisenyi from Uganda, in collaboration with The Hague's International Crime Court (ICC).
Saariaho Festival (2011)
A three day festival in The Hague around Kaija Saariaho, one of our time's most prominent composers. Saariaho herself was present.
Lindberg project (2013/14)
During the season 2013/14 Magnus Lindberg was composer in residence. It was exciting and a privilege to work closely together with him. He joined our rehearsals and concerts with his music in The Hague, Amsterdam and Arnhem.