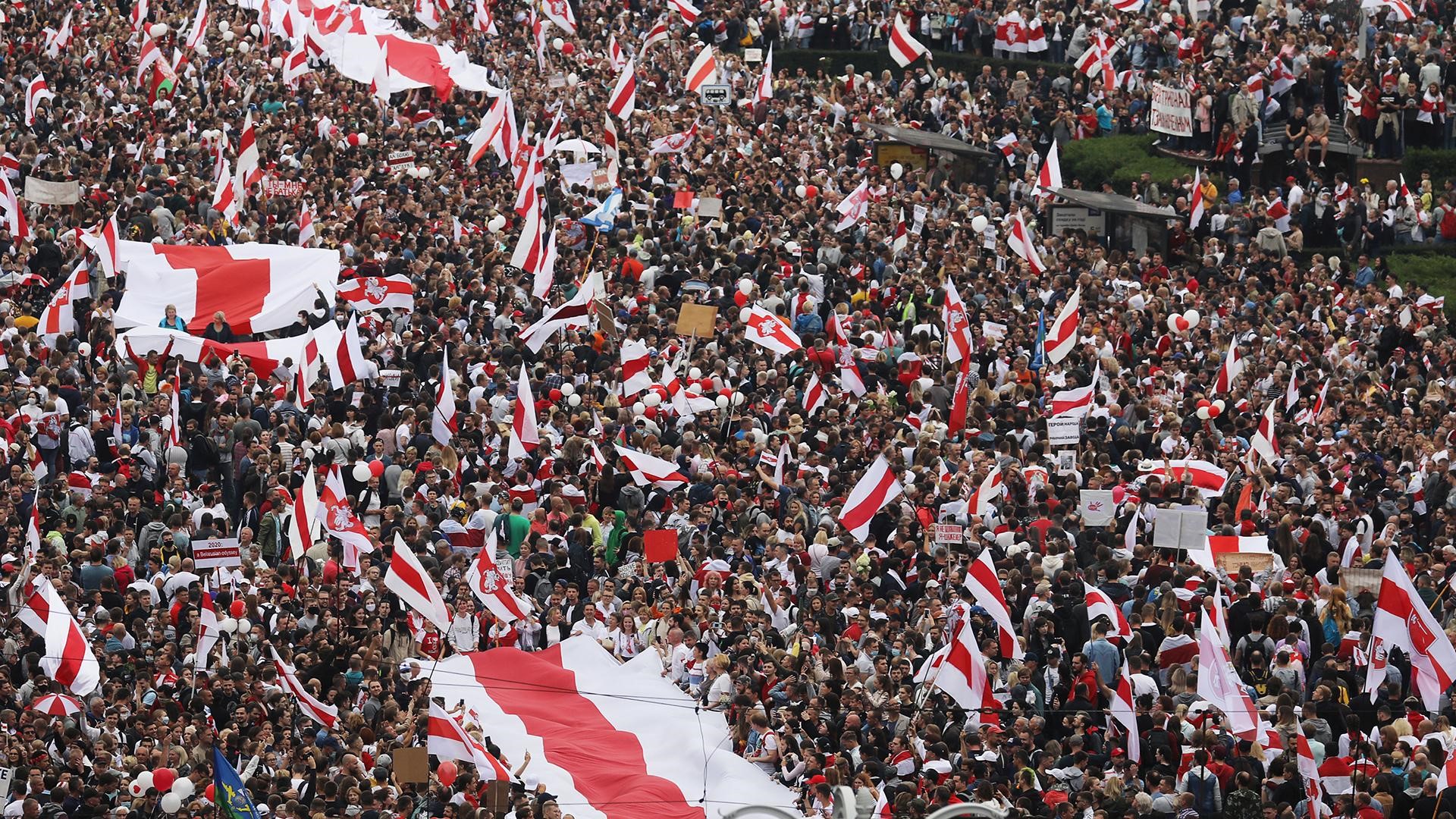 Forgotten friends – the unfolding drama in Belarus
Music for Belarus is a movement created to unite musicians around the world in order to inform society about the situation in Belarus and generate financial support for Belarusian political prisoners and their families by organising concerts. On this concert page you can find more information about our concert on January 23 at De Rode Hoed in Amsterdam.
A panel discussed the current situation in Belarus. The work of many Belarusian artists, composers and musicians was banned in their own country. New European Ensemble therefore played works by Yaskou, Podgaiskaya, Voronov en Omelchuck.
After the Belarusian elections in August 2020, thousands took to the streets to demand an end to President Alexander Lukashenko's reign dating back to 1994. The regime reacted with dictatorial repression and violence and by incarcerating key opposition figures. The reaction from the country's Western European neighbors was muted. Continual protests have resulted in greater awareness of the situation. By asking ourselves who our Belarusian neighbors are we can achieve greater engagement with their plight. This event is meant to break through the silence and focus on a country that is both geographically and culturally close to Western Europe.
Journalists, protesters, academics, artists and others who spoke out against the regime have been imprisoned. The Human Rights Foundation has called the actions of the regime a 'crime against humanity'. The work of many Belarusian artists, composers and musicians has been banned. The New European Ensemble will play works by Oxana Omelchuck, Kanstantin Yaskou, Valery Voronov and Volha Padhajskaja, some of which can no longer be performed in their home country.
The panel will discuss the current situation in Belarus. What is happening locally and internationally? What happened around the refugee crisis at the Polish border and what has the international reaction been to the forced landing of Ryanair flight 4978 in Minsk to arrest journalist Roman Protasevich? What has the impact of Western sanctions against the regime been? What strategies are Belarusian activists and journalists pursuing? What are future scenarios for the country, the regime and more importantly its citizens?